About Us
Discover the Redcap Difference
Efficiency: We use the latest technology to provide you with prompt service and timely communication. We can process payment instantly on site and, for our home watch customers, we use Housecall Pro so you know who was at your home and when.
Professionalism and Security: We are fully insured and bonded for all services and our staff go through extensive screening and training. For home watch, we are accredited members of the National Home Watch Association and use the latest technology to track our visits, so you'll know who was in your home and when.
Genuine Care: We care about developing positive relationships with our clients; if we are not confident someone wil treat you, your property and your needs with the utmost respect and care, we won't hire them. Period.
All-in-one Service: We offer a complete line of services for you, your home and your vehicles. We'll watch your home while you're away, have your car detailed and your home cleaned before your return and stock your fridge with groceries! Let us take care of everything, and you'll be able to walk in the door, ready to relax and enjoy Lowcountry Life!
Jeff and Lauren Tillapaugh, Owners and Operators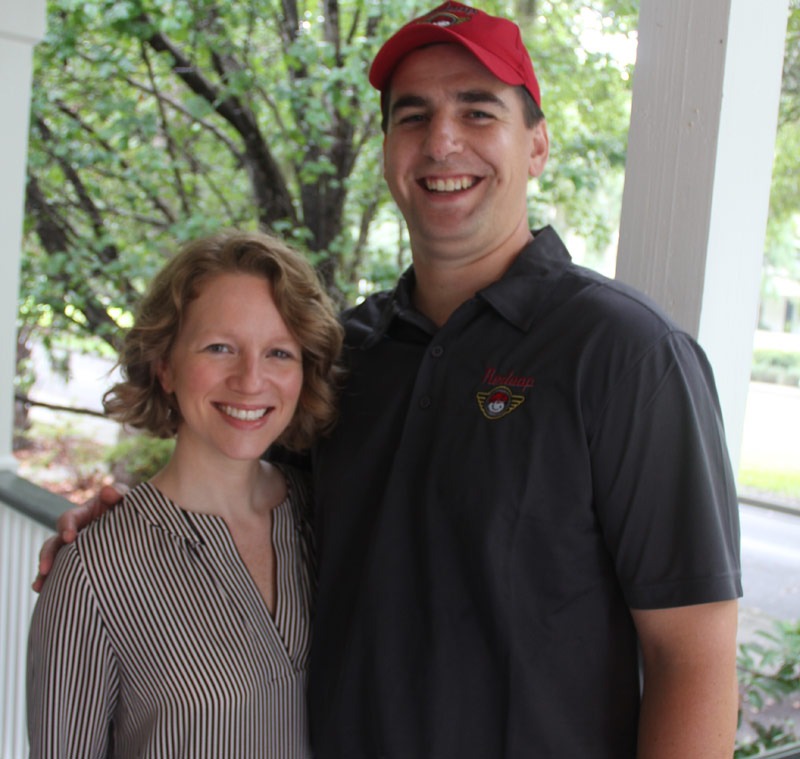 Jeff and Lauren Tillapaugh aren't new to owning a business in Beaufort. Their first ventures here were Sweetgrass Restaurant and the Outpost Market on Dataw Island.  The idea for Redcap came when they saw that many of their customers wished they had assistance at home: an extra set of hands to perform tasks they didn't want to do or could no longer safely perform themselves.  Redcap opened in September of 2014 and continues to grow and evolve to meet the needs of its customers.  Jeff and Lauren have proven their dedication to providing genuinely friendly, dependable, detailed and attentive service and value the relationships they build with their clients. When the Red caps come off, they are enjoying time at home with their two children Maren and Leo.
Steve Akin, Operations Manager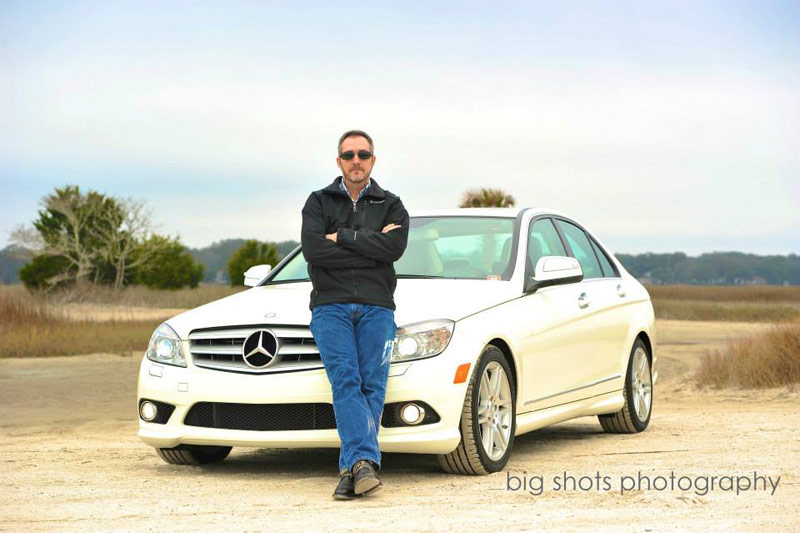 You may already know Steve: it often seems he knows everyone in Beaufort! His meticulous attention to detail, professionalism and graciousness usually means that his customers end up as friends. While you'll see Steve pressure washing, cleaning windows, organizing and much more (in true Redcap fashion), his favorite part of the business might be detailing:  he's a car aficionado. When Steve gets finished detailing your vehicle, it will look as good as new. Trust us. You should see his car (that's it in the photo)!
Want more information about Redcap?